Posted on 27th Apr 2016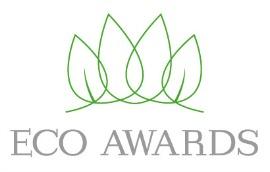 Every year we set the challenge to complete a range of Eco activities at home and at school. Eco activities do not need to be expensive or time consuming. It may be as simple as remembering to switch a light off when leaving the room or as amazing as creating a sculpture out of waste materials. When you think about it, most of us do many things each day such as throwing away our rubbish or walking instead of using the car for short journeys.
When set numbers of activities have been completed pupils are awarded certificates:
10 activities – Bronze
20 activities – Silver
30 activities – Gold
40 activities – Outstanding (certificate and pin badge)
Each pupil has their own green Eco folder which is clearly distinguished with our school Eco and Forest schools logo. Their activities are added to their files to be checked by Miss West when they think that they have achieved the next level of award.
This year we have introduced the 'golden ticket'. Any pupil achieving their Outstanding award by Monday 6th June will be awarded the special golden ticket. The golden ticket holders will be going on a mystery trip that at present is top secret (not Willy Wonka's factory – as many are speculating).
Congratulations to the current 'Golden ticket' holders:
Toby R (Prep 6)
Harry C (Prep 6)
River S (Prep 5)
Noah K (Prep 3)
Sejal H (Form 2)
Zachary K (Reception)
Aminah I (Reception)
Over Easter Miss West gave out Easter Eco activity booklets. These can still be completed and returned to school at any time. For more ideas pupils can come and see us at break times or lunchtimes and we will be more than happy to give suggestions. Don't forget that half term will be the perfect time to complete lots of activities. All we need is evidence – photographs/ drawings and some writing to explain what has been done.
Good luck!
Mrs Heyhoe and Miss West
Categories:
Uncategorised