Posted on 28th Jan 2016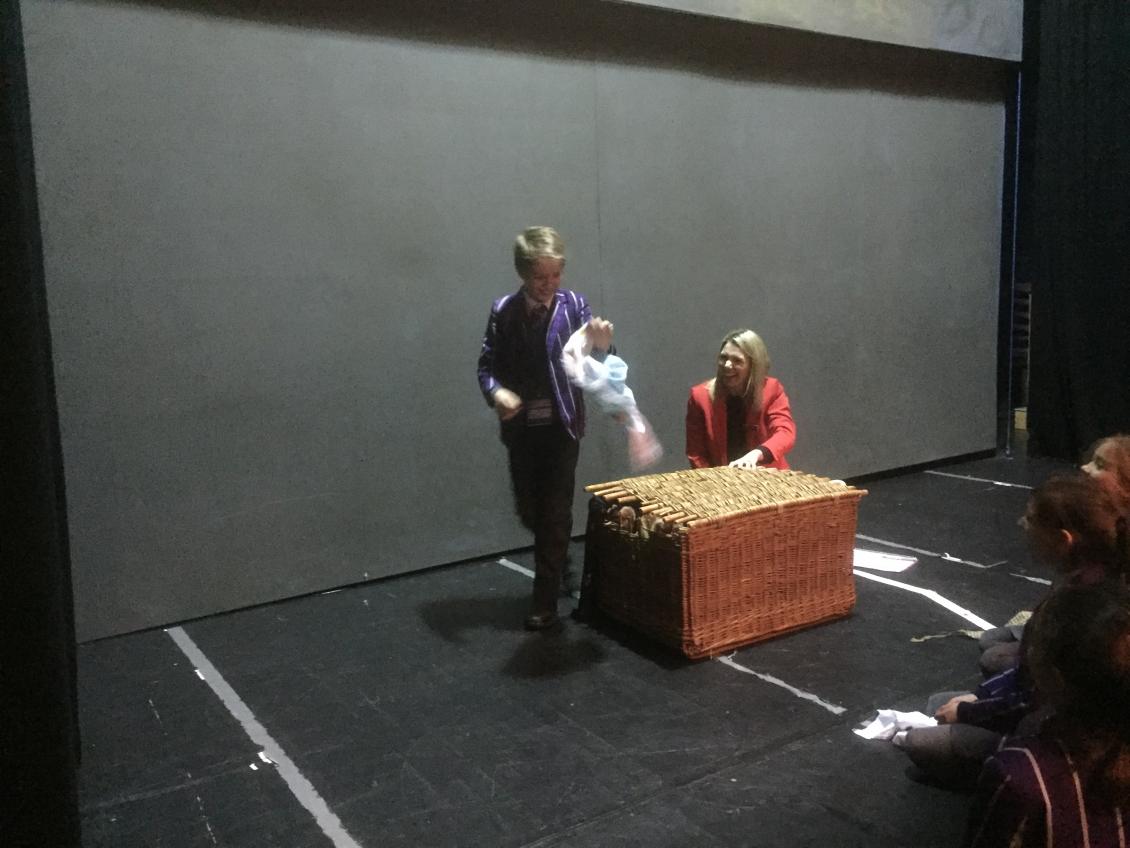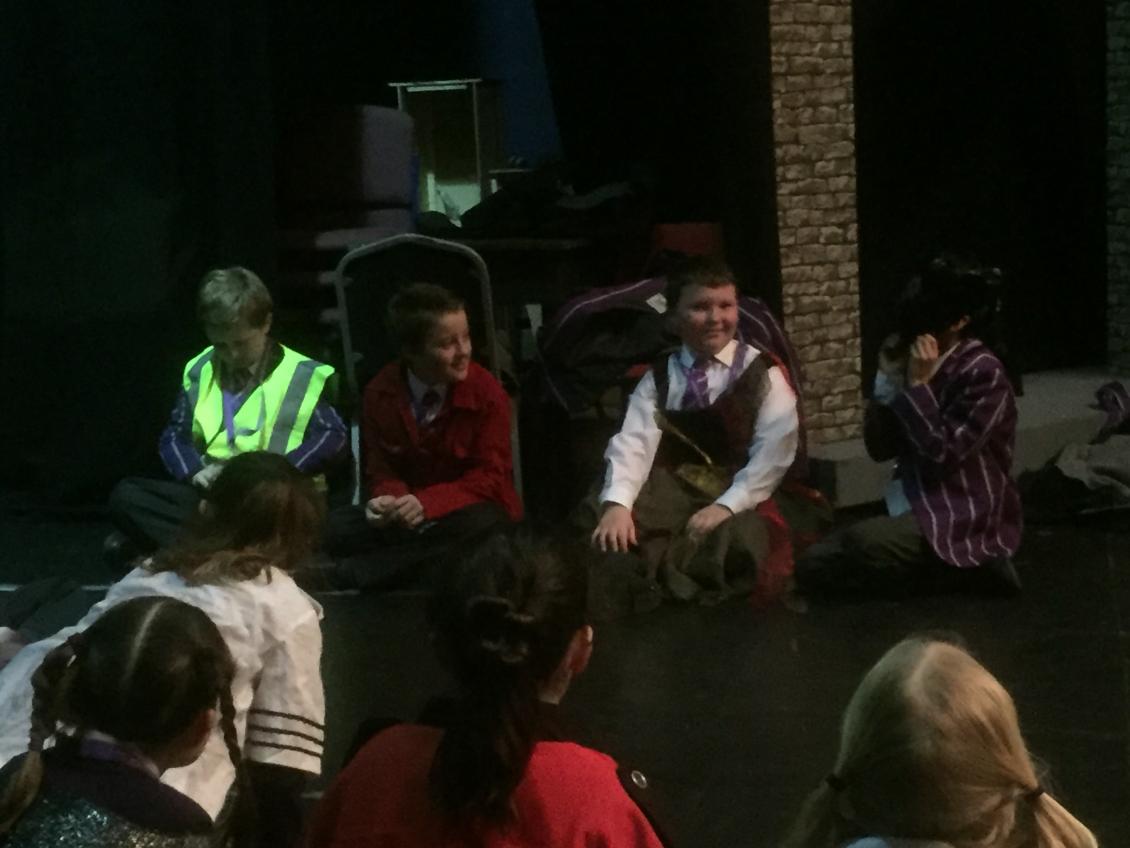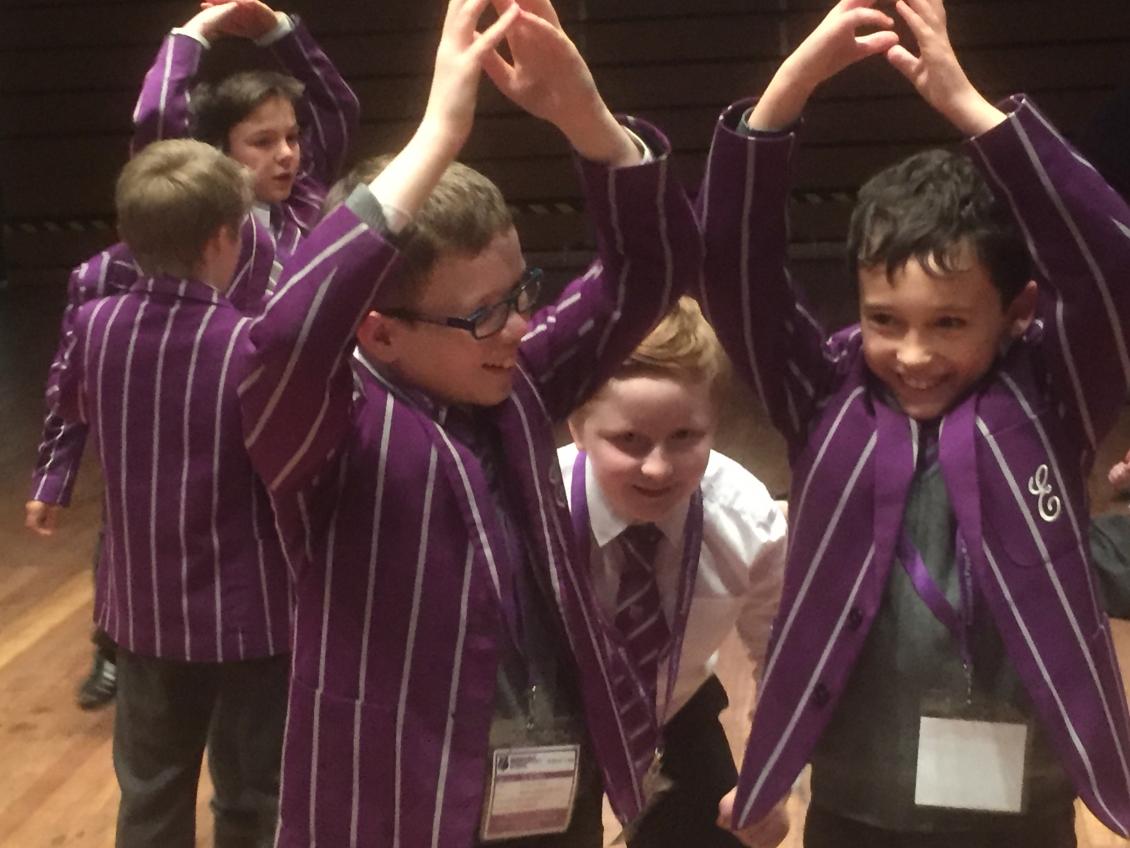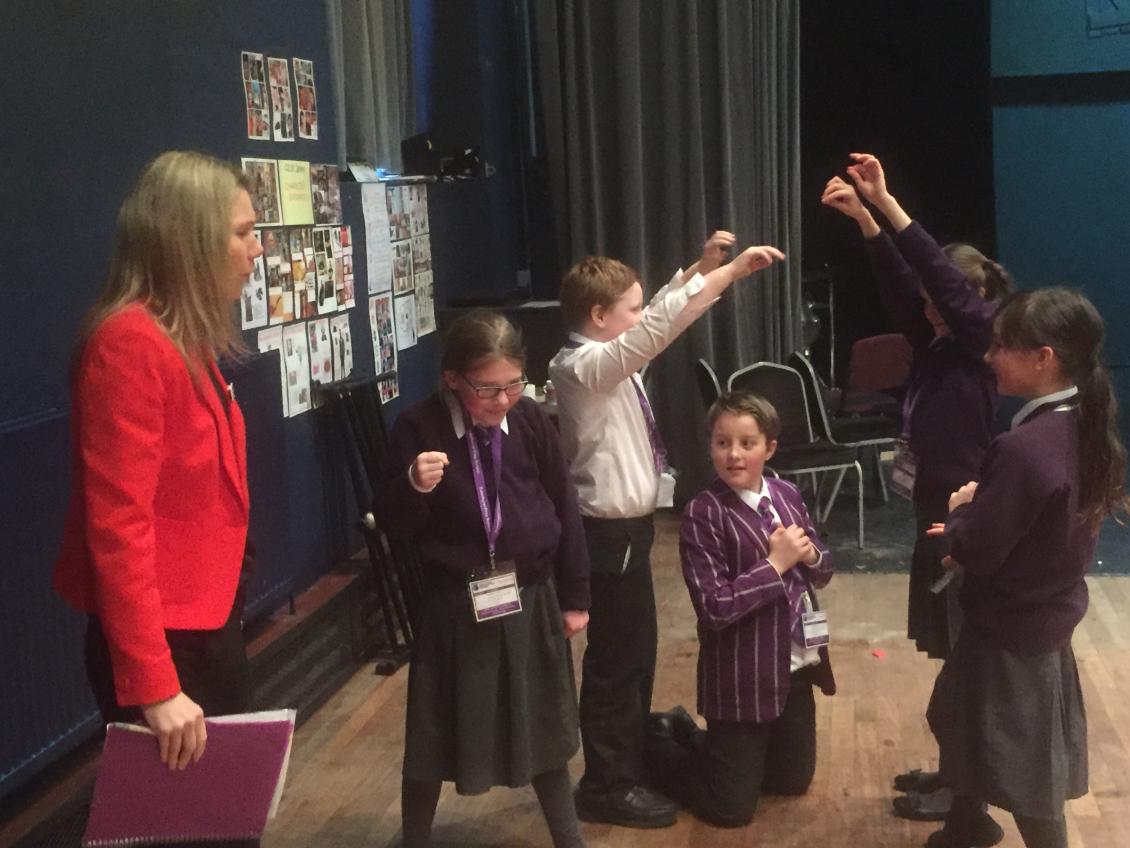 As part of our ongoing preparation for senior school life, we are working with the schools to whom children regularly transfer in order to provide a series of 'taster activities'.  These will give our children the opportunity to visit the schools and work with members of staff there.
The first of these took Prep 5 to Denstone College on Monday afternoon for an afternoon of drama!  This was run for us by Mrs. Rachel Abson, the school's newly-appointed drama teacher, who had recently run their hugely-successful production of 'Les Miserables'.  Having welcomed us to the school, Mr. Hartley (Denstone's Second Master) took us into the theatre and showed us some of the props and backdrops from 'Les Mis' that were still there from the recent show.
During the afternoon, the children took part in a variety of activities, including creating characters based on an item of clothing that they selected from the chest of costumes; 'mingling' at a party in the role of these characters; and creating freeze-frames based on given scenarios and words.
It was a highly successful afternoon and Mrs. Abson was very complimentary about our pupils' creativity in their roles and their willingness to participate throughout.  A testament to all who have taught them during English and Drama thus far (and it bodes well for the school play, this year and next!).
Many thanks to Mrs. Abson and Mr. Hartley for arranging this.  We look forward to further activities with our partner senior schools and to sharing our experiences.
Click here to see some more photographs from our visit.
Mr. Barnes
Categories:
Uncategorised